Anne: The Pills I Take are Me; and I am the Pills
The pills I take are supposed to make me better.
Take my insides and somehow repair them and make me whole again.
But the damage that this disease has done is more than physical. It's more than a tear in my colon wall. It's more than an abscess. It's not going to be fixed by resectioning. No amount of surgeries will ever make me the same again.
The emotional scars will forever taunt me. The pills I take are only a daily reminder that I am broken. My body wants to quit.
I take pills in the morning. I take pills in the evening. I take pills for pain and pills for happiness. I take pills to make it ok that I take pills. My pill bottles have become the tokens of my life. Without them, I am no longer me. Without them I cannot get through my day.
Call in refills two weeks in advance.
Take with food.
Do not mix with alcohol.
Take two hours after eating.
Do not mix with dairy products.
I have pills I have to take with other pills to enhance the effectiveness of the pills I have to take.
So many restrictions on where, what, when and how.
Pills govern my life.
Pills are me and I am pills. Without them I would not be here.
But with them I don't want to be here……..
AM/PM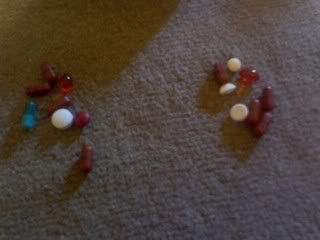 Weekly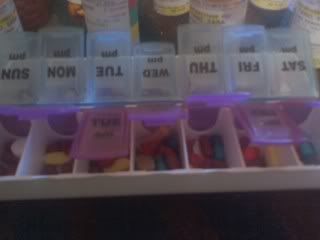 All Together Now